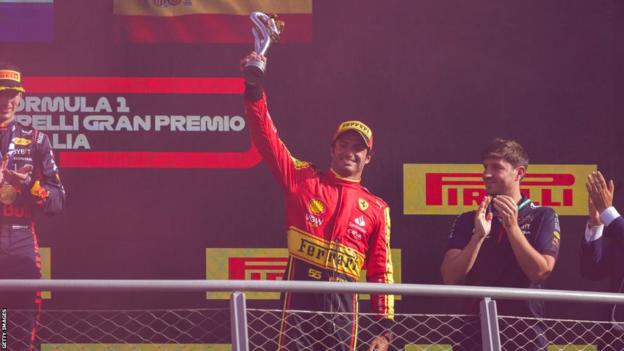 Carlos Sainz has thanked Milanese police after he was reportedly the target of an attempted theft after Sunday's Italian Grand Prix.
They were then helped by members of the public before the police arrived.
"Many thanks to all the people who helped us, to the Milan police for their quick intervention and thanks for all your messages," Sainz said.
He added on social media: "The most important thing is that we are all OK and this will only remain as an unpleasant anecdote."
Spanish sports daily Marca and Italy's Gazzetta dello Sport reported that street robbers ran off with Sainz's watch, reportedly worth at least 300,000 euros (£256,440), before they were stopped.
Sainz finished third in front of a rapturous Italian crowd at Monza, behind the Red Bulls of Max Verstappen and Sergio Perez but ahead of team-mate Charles Leclerc.